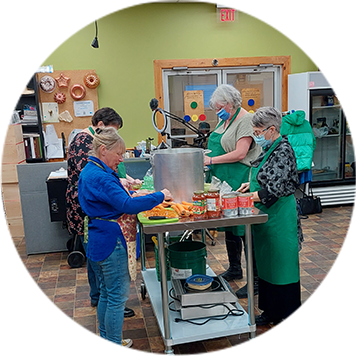 With a full time staff of only 13 people, Greener Village relies on the efforts of volunteers to accomplish its critical work. In 2022, more than 25,000 hours were volunteered in a variety of capacities at Greener Village.
Whether you're looking to volunteer as part of a work group, social club, school group, or other team, Greener Village has opportunities for you and your group. With our diverse programming, Greener Village has opportunities for group efforts in our gardens, food bank warehouse, greenhouses, and in our Unique Boutique.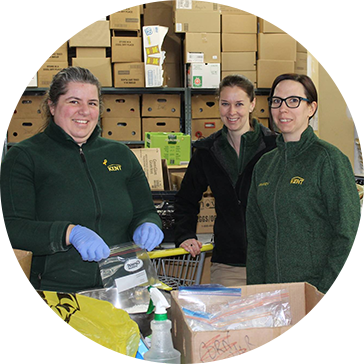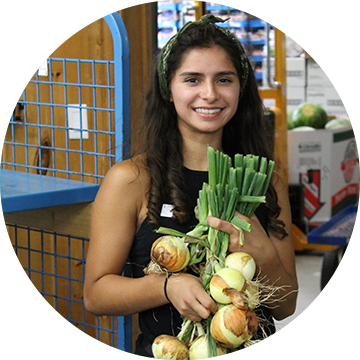 Flying solo? Greener Village is an excellent place to come in and volunteer. Not only will you help people, but you will work in a fun, social environment while doing it. There are many different opportunities for individual volunteers to get involved.
Lack experience? Greener Village will train you and work with you to build experience. While building experience at Greener Village, you will also be building a reputation that will allow us to speak on your behalf to future employers.