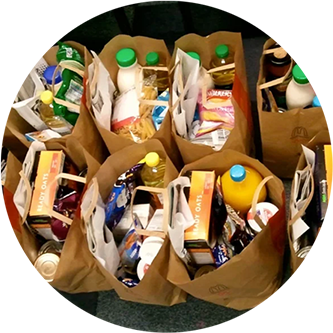 Fredericton Food Bank
Fredericton Food Bank is at the heart of Greener Village. Since our organization first started, fighting food insecurity and serving the community has been our main goal. Each month we provide food to over 1900 client families who visit us at our location, receive delivery, or engage with us through partners in our community.
We believe in providing stability to people experiencing hunger. For this reason, we foster partnerships with high level food distributors to purchase food as economically as possible. In this way, we make sure that each client gets an equitable and dependable amount of food each time they come in! We are able to buy food worth $2 for every dollar we receive.
Gardens and Greenhouses
At Greener Village, we don't just believe in food, but in good food. We are blessed to own a property that was once a plant nursery and we have used that legacy to our advantage. We currently have 27 garden beds that are available to our clients and the community for growing. Our experienced staff provide training and coaching in good growing practices so that people who participate in our gardens are improving their growing skills.
Our Greenhouses are 4 full sized uncovered structures that are irrigated and tended to grow as much high quality, desired produce as possible for our clients. Each year we grow in excess of 4,000 lbs of responsibly grown produce (no pesticides or chemicals) which we are able to use to improve our client hampers.
Explore our vibrant Gardens, where we foster the delicate balance of nature through beekeeping and a diverse range of pollination plants. Join us and witness the beauty of sustainable ecosystems in action.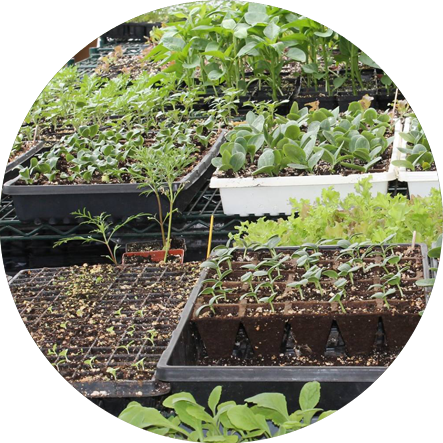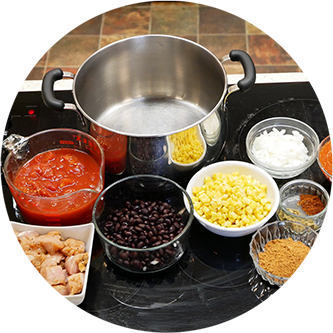 Learning Kitchen
Our Learning Kitchen is a supportive learning environment. The whole community is welcome to come and learn from our Red Seal Chef, Yves Dechaine. Hosting classes, food safety courses, collective kitchens, and teaching school kids are just some of the things that our Learning Kitchen contributes to the community.
We host a variety of classes including free bread making classes every Monday at 9 am, Stone Soup Society held monthly, Facebook Lives every week and much more!
Keep an eye on our Facebook page for our schedule of classes and feel free to drop in to see what our Learning Kitchen is all about.
Unique Boutique
At Greener Village's Unique Boutique, we offer something for everyone at affordable prices. We are open Monday to Friday from 9am – 5pm and on Saturdays from 9am – 4pm. We accept donations during open hours only.
Every purchase made in our boutique directly supports our community by Turning Fashion Into Food. For every dollar spent, we can provide $2 worth of food to those in need. Additionally, we issue gift cards to food bank clients, which supports one of our organization's pillars of providing emergency food and clothing to those in need. These gift cards can be used for necessities as well as a few frills, bringing a little joy and dignity to those who need it most. Spend a Little, Support a Lot!
We add new inventory daily and have frequent sales and discounts, so be sure to follow us on Facebook and Instagram for updates!