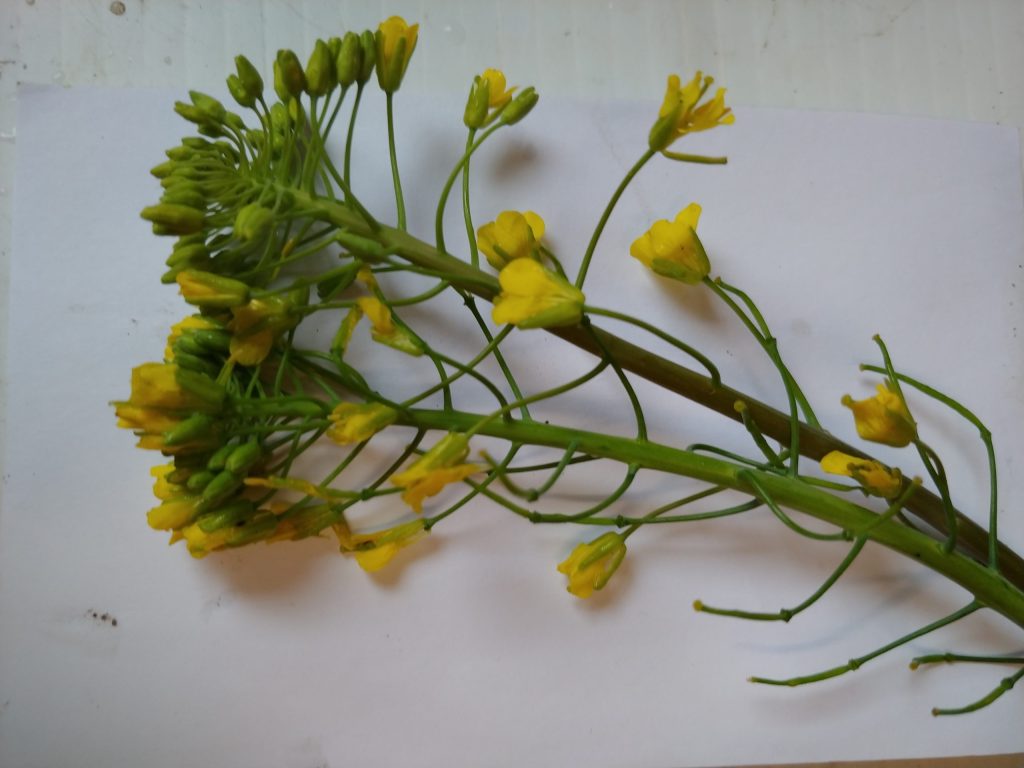 Brassicas – Mix Bag
This bag contains a mix of Broccoli, Cabbage, Kale, Raab Rapini, and Collard greens.
The yellow flowers are raab rapini – and are edible.
One can make a salad with all these leaves and flowers, or one can strip the leaves off and make a stir fry with onions and garlic, or add them to a stew or a smoothie.